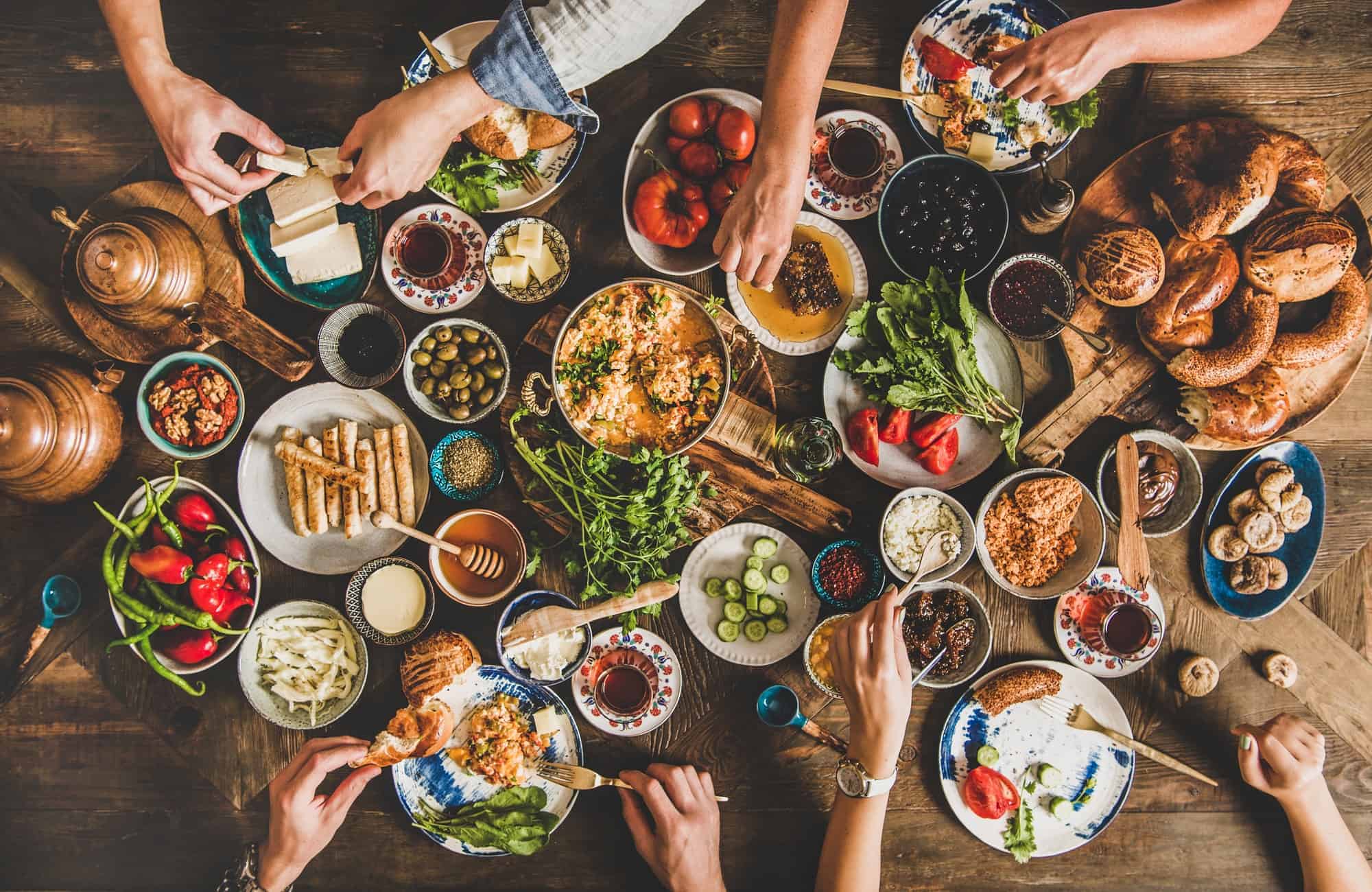 Meal Plan
Have you ever thought of eating healthy, but you cannot stop munching on those subway burgers? Do you always run late for office because breakfast makes that possible? In either of the cases, meal planning will be of great benefit. Contrary to accessible opinion, meal planning is not only for losing weight but also for saving time. As you must have guessed by now in this post, we will be discussing meal planning in detail.
But what exactly is meal planning? It is the simple act of taking some time out to plan a meal according to the nutrition required as well as to save time when you run late for work. You can prepare your snacks or meals by merely putting them in a box and munching on it whenever you feel the need to. This can be done to omit your cravings for junk food whenever you are outside because that little box will keep reminding you to eat healthily.
Recommended: Why Doesn't Motivation Last & What You Should Do About It.
Many times when you keep busy because of the work schedules, you pry on fast food, which can be efficiently heated up in the microwave oven. But what does it do in turn? It only ends up decreasing your nutrient intake, and as such, you feel tired and exhausted throughout the day. When you are tired, your productivity levels drop. Do you want to know why meal planning is essential? Read the following passages!
Why is Meal Planning important?
Mainly, there are three most essential things in life that one needs to be very particular. It is health, time as well as money. If we had to put it in simpler terms, we would only say that meal planning is also essential because of the factors mentioned above. Is this statement confusing? No worries; we will explain to you what we exactly mean by this individually!
1. Meal Planning for Saving Time.
You won't be able to deny the fact that in those days when you're running late to work, you curse underneath your breath. It's okay; it happens to everyone. And what is the most common thing that you forget at that time? Yes, you are right; it is food. You think that you'll reach the office and have your daily mug of coffee along with a sandwich at Subway. This regimen never really stops and ends up taking a toll on your balanced diet.
This is how a meal plan can save you from running late, and it can also enable you to have a nutritious diet throughout the week without worrying. You can make sure that you have something for the entire week and pack it in boxes, preferably plastic, and freeze them. All your proteinaceous intake can tolerate freezing. You can put names of the days on those boxes, and on each day of the week, you can pull out a box, microwave to heat it, and take it to your workplace with yourself. Easy peasy, isn't it?
Moreover, you must have noticed that if you are a working individual, your lunch breaks might take longer than usual. Because if you did not bring your lunch from home, then chances are you would be looking for a nice restaurant near your workplace. As such, you would take a longer time to decide what you would like to eat. This would end up wasting your time as well as your working hours. To let go of this possibility prepping your lunch beforehand is a great idea.
The same goes for dinner. When you don't have any preparations for dinner, you keep asking yourself and your family members as to "what would they have for dinner." This is why when you have a meal plan beforehand, you would only have to ask everyone, "how should we prepare the dinner." This would solve a lot of problems, and you will be able to save time for yourself or a book to read!
2. Meal Planning for a Proper Diet.
You don't have to be a health expert to know how meal planning will support a nutritious diet. When you prepare your meals beforehand, you make sure that you include everything. From carbohydrates to minerals, you try to incorporate every macronutrient possible because you put in some thought while packing your box. This is not possible when you are trying to decide something instantaneously.
Moreover, there are quite a lot of chances that you would want to include every vegetable you bought from the supermarket in your food bowl. This allows you to add even those things in your diet, which you usually 'don't want. As such, your nutrition is balanced, and you won't fall prey to nutrient deficiencies. We hope you can appreciate whole meal planning can contribute to the prevention of diseases as well!
Also, if you seal your bowls to eat them later, then you would know the exact amount of food you intake every day. And whenever you get the urge to leave something or eating something more, you would know that you are cheating your diet. We believe meal planning is a great way to avoid over and under-eating. You do not need an application on your mobile or a physical reminder. Only essential preparation will do the job!
If you already know in the morning what are you going to have for dinner, then you can also control your choices throughout the day. If you are thinking of having a creamy Alfredo in the evening, then you might want to have some salad in the morning to cut in the salt intake through the Alfredo gravy. This is why meal planning is also a great way to indulge appropriately while making sure that you don't overdo any ingredient!
3. Meal Planning for Cutting Those Bills.
If you are a working individual and you would know the struggle of month ends. This is because you spend an entire amount of your paycheque on lousy food habits in the initial time of the month. This is why meal planning can also be a beneficial activity if you want to reduce your money spending on food that is uncalled for. Don't believe what we are talking about? Read further!
If you begin cooking your meals such as that Caesar salad with pork chops for an added twist, then you would not have to pay a massive amount to your nearby restaurant. This way, you would be able to eat on time while making sure that you do not cut on your nutrient intake. This would also make sure that you do not spend an unnecessary amount of money on the restaurants who are making the exact same thing as you.
Moreover, you also end up eating leftovers from the previous night by heating it in the oven. This way, you are avoiding wastage and making sure that you utilize time in the most unusual way possible. If you have kids who are bad at eating outside, they might end up leaving a more substantial portion of the order. As such, the money gets wasted along with the food that you placed the order for.
All these things can be avoided if you prepare your meals beforehand. We hope we were able to explain to you nicely how meal plans are great for saving time, money and benefiting your health!
How Does a Meal Plan Make Your Life Easier?
While we have mentioned all the essential tips and the significance of meal planning in the above passages, this question is also exciting! Not only does the meal plan help in providing the necessary benefits to your health, it helps you save time and money, etc. but it also helps you to live an easy-going life without being stressed about minute things such as food!
When you plan ahead of time, you would be able to reduce your trips to the grocery store or the supermarket. We all know how stressful it is to line up at the supermarket to get all our groceries billed. You also need to take out a specific amount of time from your daily schedule because you keep busy. Usually, this time is meant for resting, but because of your meals or not planned, you have to utilize it for a trip to the grocery store.
Once you reach the grocery store, you might have to go through almost all the shelves to analyze what do you need for yourself. This means you waste more time and energy. But if you had planned all your meals beforehand, then you would know accurately which shelves to hit! In this way, you not only make the right utilization of your precious time but also become a professional vegetable buyer who aims for good health.
Moreover, if you need the same vegetables for multiple meals, then you would not mind dicing them in one go. Rather than washing your chopping board over and over again and letting it dry, you would be able to do the job at one specific time. But what will you do for the rest of the time? Cook a delicious meal, of course!
We want to discuss a fascinating thing about Indian households. If they save up an ample quantity of rice one night, then they would utilize it to make some delicious Pulav the next morning. It can be easily made by adding a few vegetables and some spices. In Italian households, some stale bread can be used to create a fresh Bruschetta in the next meal. Did you think leftovers were not lovely? Think again!
What not to do while Meal Planning?
When we talk about meal planning, it is also imperative to talk about the things that you should avoid while planning your meals. This is because if you are a very active social media user, you would have compared yourself with all those bloggers who keep posting their stories with their food habits. When you go wrong with your meal planning, you will take undue tension only because you saw that famous person doing something specific.
We want to tell you that a meal plan is about you and no one else. You should make sure that you add all the things that you want. You do not need to add those things which you will eventually throw in the dustbin. This does not mean that you will skip on the essential elements of a balanced diet. This only means that your meal prepping will be consisting of only those food elements which excite and interest you.
Another crucial thing that you have to keep in mind is to be very flexible with your meal plan. It is okay if you skip something or forgot something. It might also be possible that you have an urgent official trip to make, and as such, you couldn't follow your plan. You do not need to stress yourself out over the things that you cannot control. As such, go with the flow and learn from your experiences!
If you are a student who lives in a dorm or a rented apartment, then you would know the struggle of eating the same thing over and over again. A good meal plan will be able to help you manage what you eat throughout the week while ensuring you a good taste. There are a lot of people who do not like to eat the same thing again and again. As such, you can cook your meats and chicken in an entire batch in one day and freeze It. Then you can eat a part of this frozen chicken whenever you would like to, throughout the week.
Bet you did not think of any of those tips before you read this article! But, of course, we are here to make your life easy and inform you about good choices about your health. Now that you know that the meal plan is not just for a flat belly or your Instagram, we will take a look at some of the most common methods to get you in the mode! Are you ready?
Breakfast Meal Plan
Are you looking for a top-notch breakfast plan for your next week? Don't worry, and we've got it all sorted. In the coming paragraphs, you will be able to find out about a great breakfast meal plan that will help you save a lot of time. Let's get started!
1. Monday: Spinach and Cheese Skillet
This quick and easy vegan meal plan will make sure that you do not fall hungry before your lunchtime. How great is that? You can add some half fried eggs along with some other juicy vegetables to improve the taste. Make sure that your spinach is nicely cooked, and your eggs are appropriately made. Because you will be ingesting greens, this beautiful breakfast will make sure that your vitamin K is on point! Moreover, the eggs and the other vegetables will check your protein requirements.
If done correctly, this breakfast idea will not take more than 15 minutes of preparation. Isn't that something?
2. Tuesday: Dry-fruits and Berry Parfait
All you have to do is drop your berries and your dry fruits the previous night and put it in your refrigerator. The next morning take a small glass and pour the Greek yogurt on the bottom. Now add the berries and the dry fruits on the top. Fill the whole glass in such away. This healthy breakfast idea will take five minutes of preparation. Moreover, the fiber that is provided by the berries, as well as the dry fruits, will make sure that you do not get those hunger pangs.
Greek yogurt is a lot healthier than flavored yogurt or any other yogurt available in the market. There are a lot of options in which you can also add your favorite fruits to spice up the parfait. This is a perfect vegan meal plan for weight loss.
3. Wednesday: Pineapple Flaxseed Smoothie
Flaxseeds are an excellent intake for people who have high cholesterol levels. Chop your pineapple into small pieces and blend it with your favorite milk. Almond milk gives an exceptional taste in this case. You can do this the previous night and leave it to chill in your refrigerator. The next morning choose your favorite glass, add the flax seeds in the bottom and pour your smoothie on top of it. Professionally, yet quickly made, this smoothie will freshen you up for the entire morning.
If you are looking for a plant-based diet meal plan, look no further.
4. Thursday: Papaya And Greek Yogurt Muesli
Now, who doesn't like muesli? Nowadays, Kelloggs has come up with dry fruit and fruit-flavored muesli that you can buy for an added twist. Nevertheless, any muesli will do for this leisurely breakfast. Just take some muesli and mix it with your favorite Greek yogurt. Keep some fruits handy and nicely diced along with the papaya. Do not add them in the Greek yogurt and muesli bowl beforehand. You should only mix them when you're about to eat it because the juices will ooze out and might end up making the muesli soggy.
This Breakfast idea, which can be made with vegan yogurt too, will take almost 10 minutes to process. A super healthy vegan meal plan that is just awesome!
5. Friday: Broccoli and Cheese Omelette
For this breakfast idea, all you need is some broccoli along with your favorite cheese. We highly recommend using Parmesan cheese for this omelet because it will melt quickly, and it will also combine with the omelet almost effortlessly. And you shouldn't be surprised to know that an omelet can be done in a total of not more than six minutes. The omelet will also check to mark the protein intake and is super simple to make.
6. Saturday: Ultimate Greek Yogurt Bowl
We refer to it as the ultimate Greek yogurt bowl because it can incorporate almost anything that you love. You can add a little bit of honey along with some almonds, cashews, raisins, etc. Then you can add all your favorite fruits, including a banana, blueberry, strawberry, papaya, etc. Give it all a mix and put it in the refrigerator to chill. Once you are ready to leave to your workplace, pour it out in a small bowl, and munch on the masterpiece that you just created.
7. Sunday: Banana Pancakes
Sunday is a day for resting. But you can laze around with this very easy breakfast idea that requires almost 15 minutes to process. Make those fluffy pancakes and spread a little bit of peanut butter on each. Cut your bananas into beautiful circles and place them on each pancake. Prepare the entire breakfast by piling up each tier over the other. You can also add a little bit of blueberry jam. Wasn't that a hit?
Moreover, if you're trying to lose weight fast in two weeks, these vegan meal plan ideas might work the best for you!
Lunch Meal Plan
Don't worry; we won't keep you hanging for lunch! Check out the following plan if you would love to keep your lunch sorted the next week. Moreover, all of the protein and non-veg can be swapped with your favorite alternative if you are a vegan such as fleggs, chia seeds, etc.
1. Monday: Broccoli and Chicken
Sauté some broccoli along with some peas in a nonstick pan. In a different pan, add the chicken pieces and cook them properly. Then add a mixture of water, soy sauce, honey, and sesame oil to this chicken. Cook all of this correctly. Take your bowl and put the sautéd vegetables along with the chicken. You can also cook some rice along with this. Drizzle a little bit of that Soy-sauce mixture on top. Refrigerate it and eat it whenever you like to.
2. Tuesday: Taco meat with salad
In a bowl, dice a tomato, some onions along with some cucumbers. Then take your meat in a pan and cook it properly. Add the taco seasoning to this meet. Once that is done, take your bowl, pour the meat along with some brown rice. Add the salad. You can also add some boiled American corn along with a slice of lemon. A quick and easy lunch idea that won't take more than 20 minutes of preparation.
3. Wednesday: Sweet Potato Relish
Dice some sweet potatoes and spread them out on a big tray. Drizzle some olive oil and add a pinch of red chili powder. Roast this well. Then grab your mason jar and put some cooked beans in the bottom. Add a layer of boiled American corn. Top this layer off with some freshly chopped carrots. Finally, add your roasted sweet potatoes on the top. Whenever it is lunchtime, pour the contents of the mason jar into a bowl and relish it. Bon Appetit!
4. Thursday: Egg and sausage rolls
This is one of the most fantastic lunch ideas because it can be prepared in one day and can last up to 5 whole days. Scramble some eggs and keep them in a bowl. Then cook some sausage in your favorite seasoning after this roll out some tortillas. Once the tortillas are done, add the cooked sausage as well as some scrambled eggs in the form of a line in the center. You can also add some onions and bell peppers. Finally, squeeze some lime juice. Now roll this tortilla and wrap it up in a parchment paper.
You can make five or six such wraps and refrigerate them. Whenever you decide to eat them, take the tortilla out and keep it in a wet kitchen towel for about a minute. Then heat it for 30 seconds in the oven and enjoy your meal.
5. Friday: Turkey Taco Bowl
Cook some ground turkey and taco seasoning. Then take another pan and add some yellow and red bell peppers along with red onions. Sauté them properly. Once both these things are done, take your bowl and add some rice on the bottom. Then add your favorite beans along with some boiled corn. You can also put some salad or the sautéed vegetables that we just prepared. Finally, add the turkey, and you're done.
You can make multiple such bowls and refrigerate them. Four such dishes can be prepared in one day.
6. Saturday:  Bacon and Cheese Tiers
You can choose whichever type of bacon you want, but a turkey is the most delicious. Firstly take a baking tray and put some eggs in it. Then add some milk and whisk it properly. Add some broccoli and spinach and give it a mix again. Then put it in the oven. When that is baked, cut it into small squares. Then take a parchment paper and place a wet paper towel on top of it. Take an English muffin, place the egg square on top of it aligned with your favorite type of cheese. Then finally place your favorite bacon. Wrap this and freeze it.
This type of meal can be eaten for up to 1 month, and as such, you can prepare multiple wraps in one go. Just heat it for three minutes, and you have a fresh meal right in front of you at the table.
7. Sunday: Chicken and bean Lunch
This is Another very simple lunch idea which comprises of some chicken thighs cooked in salt and pepper. Once you have prepared them properly, chop them in longitudinal sections. Take a nonstick pan and sauté some beans in some Olive oil. Finally, add the chicken sections. You can also add some additional things, such as cherry tomatoes or broccoli. Put all these things at your favorite bowl and Refrigerate it.
Four such boxes can be prepared in one go, and your lunch is sorted for the week.
Dinner Meal Prep
We have finally reached the third meal of the day, which is dinner. Check out the following sections for a great dinner meal prep.
1. Monday: Meat Balls with Brown Rice
Place your brown rice in the bottom of the bowl. The take your meatballs, which can be best cooked with ground turkey, breadcrumbs, pineapple pieces, and Siracha sauce rolled into small balls. Once appropriately cooked, place it over the brown rice along with some salad. You can make a crunchy salad by combining some red cabbage, carrots, and diced onions drizzled-with some honey. Don't forget to add some salt and pepper.
Do this on a Sunday night and prepare four boxes in advance!
2. Tuesday: Quinoa and Chicken
For a great and healthy dinner idea, take some chicken breasts and roast it properly. Then slice it in thin sections. For the salad, take diced cucumbers, cherry tomatoes, and feta cheese. Squeeze a little lime and add your favorite seasoning. Place the quinoa on the bottom of the bowl. Top it off with the chicken slices. Place your salad. You can also take a little dip with you to spice up the things.
Easy peasy dinner for a proper protein intake!
3. Wednesday: Asian inspired Quinoa and Shrimp meal
Toss the shrimps in a pan with some olive oil. Add some salt and pepper to this. Once that is done, add some garlic and chili flakes. Take another pan and sauté some carrots, peas, and onions. Cook it till the onions are translucent. Then add an egg and scramble it along with the veggies. Combine it with the quinoa and add some soy sauce. Mix it properly. Steam some beans and keep them handy.
Combine all these things in your box, and you're good to go. The shrimps are an instant dose of protein, and the quinoa is also a very healthy intake.
4. Thursday: Chickpea salad and Fajita Chicken
Take a bowl and add some boiled chickpeas. Then put some boiled corn, sliced bell peppers, red onions, and finally add your favorite seasoning and give it a toss. Take a pan and add your favorite veggies along with some sliced chicken. Cook it in fajita seasoning. Once that is done, it's time to pack. Take your bowl and place some lemon cilantro rice at the bottom. Then add the fajita chicken along with the salsa.
This is a beautiful dish for anyone who loves colors and a nutritious meal.
5. Friday: Salmon and Rice Dinner
Take your salmon pieces on a parchment paper placed on an oven tray. Sprinkle some pepper, salt, and garlic powder. Add some chopped dill and place a lemon slice on top. Bake it. Then take your bowl and place the lemon cilantro rice at the bottom. Add some steamed veggies, preferably broccoli and asparagus. Finally, place your salmon, and you're done!
This is a great meal for anyone who doesn't want to heat food every time. Salmon tastes amazing both when it hot or cold. Cheers!
6. Saturday: Spinach and Mushroom Egg cupcakes
This is a great dinner idea for anyone who is on the go and wouldn't want to take a heavy meal. Take a cupcake tray and spray it with some oil. Add spinach and diced mushrooms to each section. Add your favorite seasoning, and finally pour the well-whisked egg on top. Bake it, and you're done. This can be cooked fresh and almost takes only 15 minutes of preparation. Isn't that cool?
You can change the veggies according to your taste. You can add cheese in each cupcake.
7. Sunday: Chicken and Veggies
Take a big baking tray. Place some diced carrots, sweet potatoes, Brussels sprouts, and broccoli in each corner. Then take some chicken breasts on a parchment paper and drizzle some olive oil on it. Add your favorite seasoning and wrap this paper. Place this in the same baking tray. Then bake it and pour it on top of rice in 4 different boxes with one veggie in each.
This way, you can prep for four days in advance and have a unique veggie and chicken combination every day.
We hope you were able to take some tips and enjoy the whole session. If this article helped you, don't forget to share your comments with us in the section below! Bon appetit!
Here are some Meal Plans for different Purposes:
2. Coming Soon