Flax Seed Recipes can be a fantastic superfood that provides a wide array of health benefits. Flax Seed contains omega-3 fatty acids, which are known as "good" fats and help promote a healthy heart.
The great thing about flaxseed is that you cannot even taste it when consumed in small amounts allowing you to add it into most meals and dishes without changing the taste. Flaxseed has a nutty flavor, just in case you are thinking to use in larger amounts into your recipes.
Some people can be allergic to these flax seed recipes, just like some people are allergic to nuts. Just keep this in mind when making meals for other people.
Recommended: Anti-Inflammatory Carrot Ginger Soup Recipe.
Benefits of Anti-Inflammatory Flax Seed Recipes:
1. Fiber: Flaxseed has High Fiber and Low Carbs. They contain both Soluble and Insoluble Fiber, which makes them a great part of a Healthy Diet. Its also helps in the Detoxifying Colon, Fat Loss and Reduce Sugar Cravings.
2. Protein: Just like Dairy and Meat, Flaxseed is a source of complete protein. They contain notable amounts of all Nine Amino Acids. With their High Fiber and Protein, they're an excellent Post-Workout option.
3. Healthy Skin + Hair: Flaxseed and Flax Oil contains Fatty Acids and B Vitamins that are great for Healthy Hair and Skin. Flax reduces Dryness and has been said to help Acne and Eczema as well.
4. Antioxidants: Flax is very high in Lignans, an Antioxidant and Plant Estrogen. The Anti-Inflammatory Lignans in Flaxseed has been shown to help prevent Cardiovascular Disease and Breast Cancer.
5. Cancer Fighters: As mentioned above, the Plant Estrogen in Lignans have been studied to prevent Breast Cancer. Also, Flax has been said to prevent Ovarian, Colon, and Prostate Cancer.
6. Omega-3: Flaxseed contains ALA, A type of Omega-3 Fatty Acid. ALA has been shown to decrease Inflammation and has a variety of Heart Health Benefits, including preventing Stroke and Heart Attacks.
7. Bye, Hot Flashes: Flaxseed has been shown to have benefits on Menopause Symptoms. They can reduce Hot Flashes by Half and Regulates Menstrual Cycles.
8. Lower Cholesterol: Flaxseed has been shown to Naturally Reduce Cholesterol Levels due to their High Amount of Soluble Fiber.
Top 5 Easy to Make Flax Seed Recipes
Learn how to add flaxseed to your diet to get benefits, as mentioned above. If you are unsure of how to do so, we are here to help.
The Flax Seed Recipes in this article are so easy and tasty that you won't believe they're good for you, too!
Don't miss the fantastic health benefits of flaxseed that has a lot to offer in your daily diet.
1.

Anti-Inflammatory Flax Seed Smoothies
Anti-Inflammatory Flax Seed Smoothies contains ingredients that have shown to help reduce inflammatory flare-ups without the help of prescription pain medication.
Portion Size: 1 Large Smoothie or 2 Small Medium Smoothies.
Preparation Time: 5 Minutes.
Ingredient List:
2 Cups Frozen Pineapple
Small Piece of Ginger
½ Cup Frozen Raspberries
1 Tsp. Turmeric
1 Cup Coconut Water ( or water)
1 Tbsp. Flax Seed Meal
1 Cup Plain Greek yogurt
Instructions:
Put all the ingredients into a blender.
Blend the mixture till smoothing and creaming.
Pour the smoothie into the glass. Add some ice to chill it up.
ENJOY Your Anti-Inflammatory Smoothie.
2.

Oatmeal and Flaxseed Pancakes
These cinnamon flavored pancakes contain oatmeal and flaxseed, which gives this breakfast staple a wonderful flavor and texture. Oatmeal and Flax Seed Recipes make an excellent combination for a healthy meal. Oatmeal and Flaxseed Pancakes is one of the healthiest Flaxseed Recipes for breakfast.
Portion Size: 4 Pancakes
Preparation Time: 20 to 30 Minutes
Ingredient List:
1/3 Flour, Whole-Wheat
1 Tbsp. Flaxseed
3 Tbsp. Oats, Quick-Cooking
¼ Tsp. Cinnamon
½ Tsp. Baking Powder
1/8 Tsp. Baking Soda
1/16 Tsp. Salt
½ Cup Buttermilk
1 Large Egg, Separated
1 Tbsp. Canola Oil
1 Tbsp. Brown Sugar, Packed
½ Tsp. Vanilla
Instructions:
Mix the flour, oats, flaxseed, cinnamon, baking soda, salt, and baking powder in a bowl. Set to the side for the moment.
In a second bowl, whisk together the egg yolk, brown sugar, vanilla, oil, and buttermilk. Gradually
add this mixture into the dry mix from 1. Mix until just combined.
Beat the egg white with a hand mixer until stiff peaks start to form. Gently fold this into the mixture from 2.
Cook the pancake batter as you usually would, pour about ¼ cup of the batter onto a buttered or oiled hot griddle. When bubbles start to form on the batter, flip the pancake over, and cook on the
opposite side. Continue in this manner until you have used all the batter.
3.

The Flaxseed Quinoa Veggie Bowl
The Flaxseed Quinoa Veggie Bowl is one of the quickest and easiest Flaxseed Recipes. This meal is filled with vegetables and flax seeds to give you a yummy and nutritious lunch or dinner.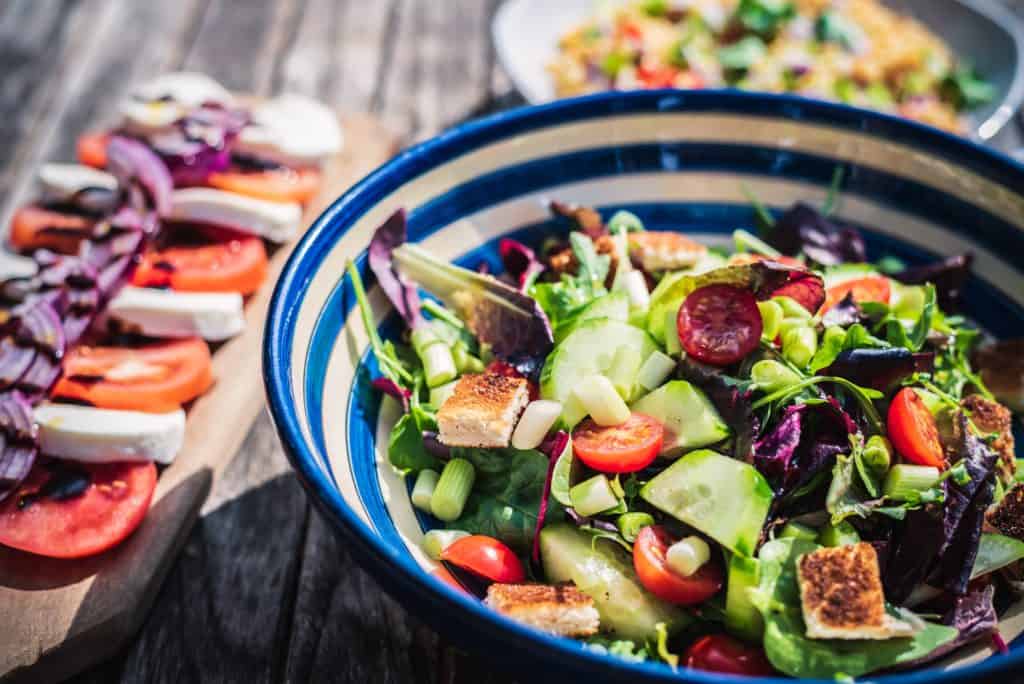 Portion Size: 1 to 2
Preparation Time: 15 minutes
Ingredient List:
Water
2 Cups Uncooked Quinoa
2 Garlic Cloves
2 Tbsp. Nutritional Yeast
2 Tbsp. Flax Seeds
Sea Salt
Ground Black Pepper
Greens and Vegetables of your choice
(like Peas, Broccoli, Shredded Carrots, Red
Onions etc.)
Instructions:
Pour the 4 cups of water into a saucepan. Set on the stove over high heat. Stir in the quinoa and cover. Let the mixture boil for 10 to 15 minutes. Once the quinoa has absorbed the water, remove the saucepan from heat but keep it covered.
Heat the garlic, salt, and onion into a skillet. Set on the stove over medium heat. Pour ¼ cup of water into the skillet and cook until the vegetables are soft.
Add the remaining vegetables into the skillet and cook until soft. Taste the vegetables and adjust the spices as needed. You can also add any additional spices, such as basil, as desired.
Pour the cooked quinoa into a large mixing bowl. Add the flax seeds, nutritional yeast, and vegetables. Mix until well combined.
Transfer the mixture into a serving bowl and enjoy while still warm.
4.

Energy Bites
These no-bake Flax Seed Recipes are a great way to satisfy that nagging sweet tooth without feeling guilty afterward. What's even better is that these delicious little nibbles can help give you a boost of energy.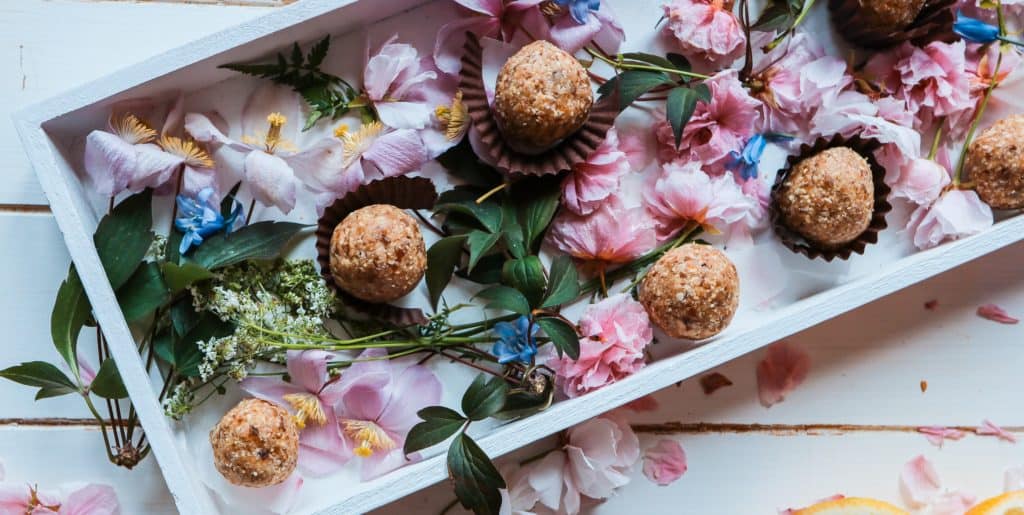 Portion Size: About 12 Energy Bites
Prep Time: 5 to 10 Minutes
Chill Time: 15 to 30 Minutes
Total Cooking Time: 25 to 40 Minutes
Ingredient List:
1 Cup Oats, Old-Fashioned
2/3 Cup Peanut Butter, Creamy
2 Tbsp. Honey
½ Cup Flax Seeds, Ground
½ Cup Chocolate Chips, Semi-Sweet
Instructions:
Place all the ingredients into a mixing bowl. Using clean hands, mix the ingredients until well
combined.
Put the mixing bowl in the fridge and let chill for 15 to 30 minutes.
Roll the mixture into bite-sized balls. The mixture should make 12 balls.
Store the energy bites in an airtight container in the fridge for no longer than seven days.
5.

Fiber-Packed Breakfast Bowl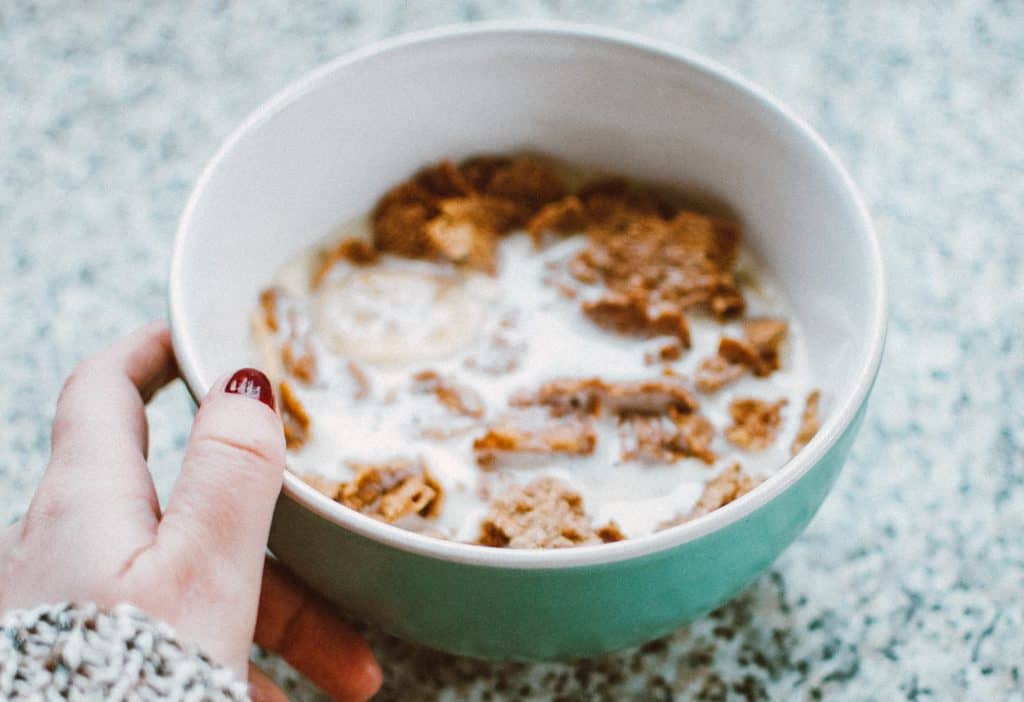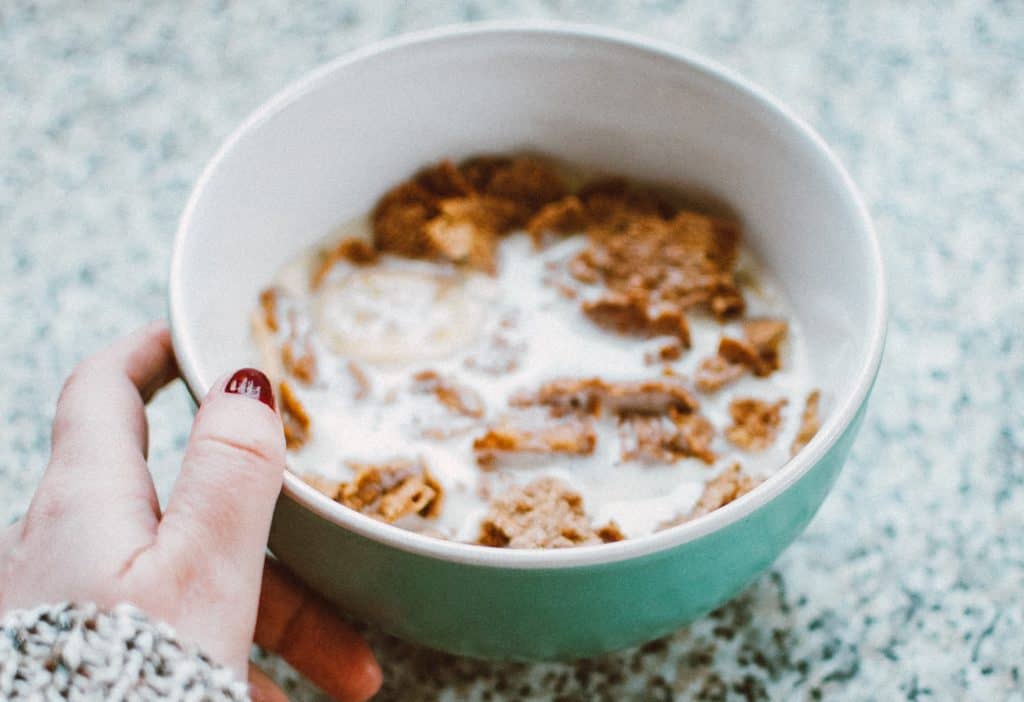 The fiber-packed breakfast bowl is loaded with fiber and is gluten-free. It's a delicious way to give your body the energy it needs to start the day.
Portion Size: 1
Preparation Time: 5 to 8 minutes
Ingredient List:
1 Tbsp. Flaxseed, ground
2 Tbsp. Chia Seeds
2 Tbsp. Hemp Seeds
2 Tbsp. Sunflower Seeds
½ Cup Berries or Apples, Chopped
2 Cups Milk, Almond
Instructions:
Mix the fruit, flax seeds, chia seeds, hemp seeds, and sunflower seeds in a serving bowl.
When ready to eat, pour the milk over the top and let sit for about 2 minutes.
Consume and enjoy!
So enjoy all these Flax Seed Recipes without compromising with your health.