A Healthy Person is described as Physically, Mentally and Socially Disease free. You may think you are healthy, but you are Not Healthy.
I mean, you may have some problems, but you are ignoring them, thinking it's not worth worrying about those problems.
10 warning signs to prove you wrong. 10 warning signs to prove you are not healthy.
1.

Regular Gas and Bloating
Bloating: A Swollen State caused by Retention of Fluid or Gas.
Excess Gas Production is one of the reasons for Bloating. Bloating can also cause pain, discomfort feeling.
Improper diet is the cause of gassiness. It means you are Not Healthy and could also be a sign of some health-related issue.
One can have Excessive gas due to:
Lactose Intolerance,
Irritable Bowel Syndrome,
Celiac Disease.
You should take Regular Gas and Bloat seriously. You may not consider it a bigger problem. But let me remind you, most of the problems start from an unhealthy gut. So, You should take Every issue related to stomach or digestion very seriously.
Recommended: 3 Foods in your Kitchen Killing your Metabolism.
2.

Mood Swings
According to Wikipedia: A mood swing is an extreme or rapid change in mood. Such mood swings can play a decisive part in promoting problem-solving and in producing flexible planning. Sometimes mood swings are so intense that they are disruptive; they may be the central part of a bipolar disorder.
Mood swings can happen due to several reasons like Unhealthy Diet/Lifestyle, Drug Abuse, or maybe Hormonal Imbalance. Other significant causes of mood swings (besides bipolar disorder and major depression) include diseases/disorders which interfere with nervous system function. Attention deficit hyperactivity disorder (ADHD), epilepsy, and autism are three such examples. Consult the doctor as it affects your behavior and negatively impacts your life. You can also read our guide of 7 Tips for Healthy Living.
There are some standard practices you can try at home. It may help you depending upon how serious the problem is.
Exercise Regularly.
Get Sufficient Sleep.
Eat a Healthy Diet.
Talk to People.
3.

You're always tired
According to Health.com website, You're always tired not only because of the lack of sleep but also due to other reasons Like:
Regularly Skipping Breakfast.
Dehydration.
Overeating Junk Food.
Low Iron Levels.
Little or No Physical Activities.
Too much Sugar in the Meals/Diet.
If you're always tired, lazy, never in a mood to work or to do anything you need to change your lifestyle.
Start Taking a Clean Diet.
Do Some Daily Physical Activities.
Stay Hydrated Always.
Consider Talking with Your Doctor and Have Body Checkups.
See if you have some nutritional deficiencies or not.
4.

Snoring
It's loud and annoying for the people living with you. Snoring is also the sign that you might not be as healthy as you think you are.
According to Healthline website, Snoring happens mainly due to 4 Reasons:
1. Lack of Sleep.
2. Obesity/ Fat.
3. Blocked Airways.
4. Some problems with the Structure of your Mouth, Nose, or Throat.
Many Health conditions are linked with Snoring like:
Excess Weight.
Heart Disease.
Stroke.
You should consult a doctor regarding snoring as it may be due to some serious problem.
5.

Bad Breath
Sometimes bad breath can be caused by Medicians, Tobacco, Food, Bad Hygiene, Dry Mouth, etc. or it may indicate some other health-related issues.
Tooth Decay or other tooth problem can also be the reason for bad breath.
According to WebMD website respiratory tract infections such as:
Pneumonia or Bronchitis.
Chronic Sinus Infections.
Postnasal Drip.
Diabetes.
Chronic Acid Reflux, and
Liver or Kidney Problems also Cause Bad Breath.
Get rid of Bad Breath with some methods:
Clean your tongue.
Gargle with Mouth Wash/Cleaner.
Try Brushing twice a day.
Floss once daily.
And even after trying these if you still have bad breath, visit the dentist/doctor.
6.

Dark Yellow Urine
Some people may find it disgusting but most of the times urine color tells a lot about your health. Its natural indicator for some problems. Notice your urine for a few days if your urine has a strong scent or darker color. You should consult a doctor.
Healthy urine shouldn't smell and should be of either pale straw color or light yellow color.
7.

Yellowing eyes
Diagnosing and treating yellow eyes should be your priority because yellow eyes aren't normal.
The most common sign of a health problem in yellow eyes is often jaundice. Jaundice is a sign of possible problems like liver problems that can cause it to function incorrectly.
The yellow eyes is a sign of some other serious diseases that shouldn't be ignored. There are many possible causes of this. Like problems with the gallbladder, liver, or pancreas.
8.

Skin Issues
The quality of your skin is the level of your health. Some people often get skin issues like acne, other than that they are perfectly healthy. But skin quality can indicate some more significant problems. A poor diet not only creates other health issues but also impact your skin quality.
Forehead acne is associated with poor lifestyle, including hygiene, sleep, and diet as the leading cause of acne.
Acne on the bottom of the chin is associated with the stomach, means you have digestive issues.
Acne could be a problem caused by bacteria.
Are you getting acne regularly?
Stop experimenting on yourself with creams and some antibiotics, contact a doctor to find the root cause of your problem.
9.

Odd Finger and Toenail
According to WebMD Website, Nail condition may indicate some problems like Problems in the liver, lungs, and heart, etc.
Pale Nails: Very pale nails can also indicate some serious problems like Anemia, Congestive heart failure, Liver disease, Malnutrition, etc.
White Nails: If your nails are mostly white, it may indicate Liver problem.
Yellow Nails: In sporadic cases, yellow nails can indicate severe thyroid disease, lung disease, diabetes or psoriasis.
You may further read the complete list What Your Nails Say About Your Health.
Also Raed: From Ridges to Peeling: What These 8 Fingernail Signs Say About Your Health.
10.

Body fat percentage over 25%
According to NHS.UK. Risks of obesity are common
Obesity leads to some serious, life-threatening conditions.
These include:
Type 2 Diabetes.
Coronary Heart Disease.
Some types of Cancer, such as Breast Cancer and Bowel Cance.
Stroke.
Obesity can also affect your quality of life and lead to psychological problems, such as depression and low self-esteem.
If you are struggling to lose weight or fat read this article:
Home Tested Method for Weight Loss.
Have a look at the charts below to check how much Body Fat a Common Man should have.
The chart below from the American Council on Exercise (ACE) is commonly used body fat charts.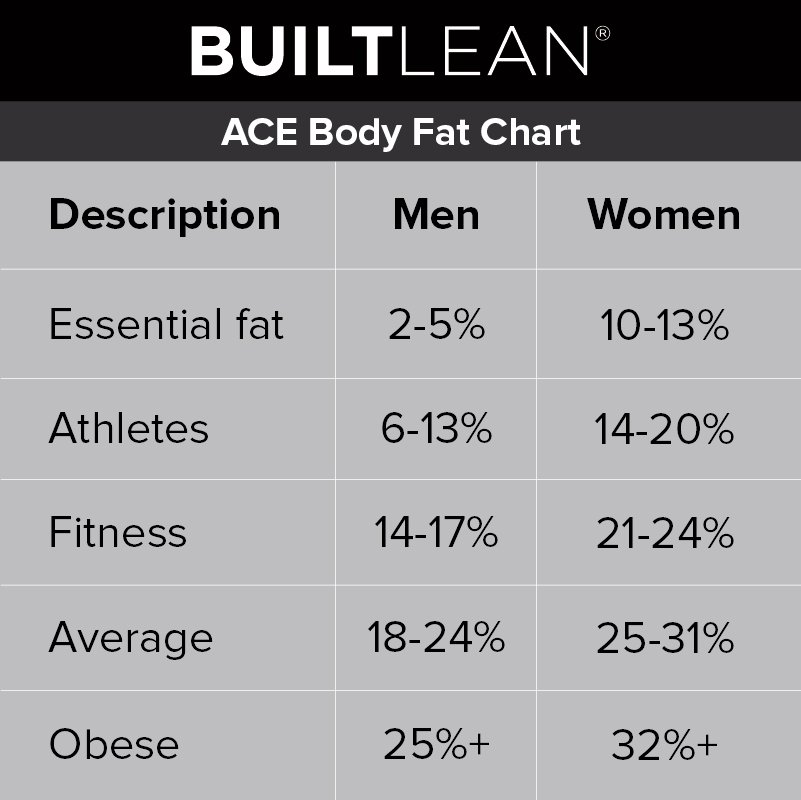 The Below chart is easy to read and understand. This chart tells you how much body fat you should have according to your age.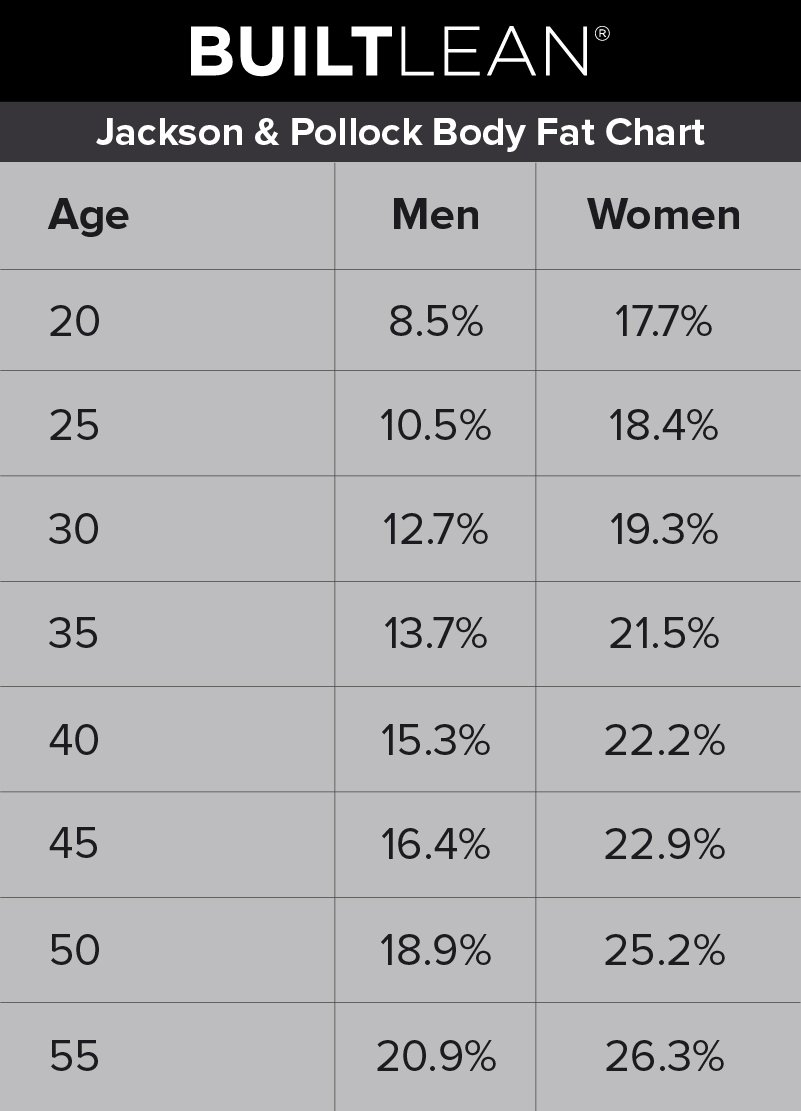 Final Words
According to VeryWellHealth research, There are Risks of Using the Internet Self-Diagnose. From a clinical perspective, medical information found on the Internet is meant as information and shouldn't be used as self-diagnosis or treatment.
So, always consult a doctor before trying anything. After all, it is your health that's on the line.